Kilimanjaro Route: The Grand Traverse
Photo Credit: Helen Irving
Thomson's Grand Traverse route is hands down the most luxurious way to experience Kilimanjaro. Featured in Travel + Leisure, Outside, and Amex Centurion magazines, the added amenities and acclimatization time on the Grand Traverse give you the best chance of summit success.
KILIMANJARO ROUTE HIGHLIGHTS
Maximum acclimatization time (the biggest contributor to summit success)
Upgraded tents
Cot beds with foam mattresses
Smaller group sizes
Upgraded accommodations before your trek
Least-traveled route on Kilimanjaro
Spectacular views into Kenya (only possible on this route)
Two opportunities for daytime summit
Personal porters available to all trekkers*
10 days trekking, 12 days in Tanzania
A chance to camp in the crater near Kili's famed glaciers

An exclusive opportunity for the most adventurous trekkers
Weather and strength of the group permitting for this overnight; your highly experienced guide will make the best decisions based on your safety
It can be very cold and windy but our packing list will help keep you comfortable

Plenty of acclimatization time is built in to the route to best prepare you
*Personal porter hire available for an additional fee.
Extend your trip with a safari!
Visit the Serengeti and Ngorongoro Crater on a 5-day or 7-day safari; call us for custom safari options.
Unsure which Kilimanjaro route best fits your needs? See how they stack up on our Route Comparison page.
Arrival Day
Arrive Tanzania
A staff member will escort you from the airport to your scenic lodge in the foothills of Mt. Kilimanjaro.
Overnight: Ndarakwai Ranch (4,200')
Acclimatization Day
Ndarakwai Ranch
Spend an acclimatization day shaking off the jet lag at Ndarakwai Ranch. Look for wildlife on leisurely hikes through the ranch's extensive grounds.
Overnight: Ndarakwai Ranch (4,200')
Trek Day 1
Begin Trek to Shira 1 Camp
Drive through dense rainforest to the trailhead, then hike to your night's camp. Be on the lookout for rare black-and-white Colobus monkeys swinging in the canopy overhead.
Overnight: Shira 1 Camp (11,499')
Hours trekking: 1-2
Trek Day 2
Shira 1 to Moir Camp
Hike through misty, cloud-covered terrain into the sparser moorlands.
Overnight: Moir Camp (13,700')
Hours trekking: 4-5
Trek Day 3
Moir to Pofu Camp
Vegetation begins to thin as you climb higher. Look for one of Kilimanjaro's best-known lava formations, the Shark's Tooth.
Overnight: Pofu Camp (13,200')
Hours trekking: 5-7
Trek Day 4
Pofu to Rongai Caves 2 Camp
Enjoy extraordinary views of massive volcanic formations and strange, alien-looking plant life. Camp above this lunar landscape in a remote location overlooking Kenya's vast badlands.
Overnight: Rongai Caves 2 Camp (11,450')
Hours trekking: 5-7
Trek Day 5
Rongai 2 Caves to Kikelewa Caves Camp
Cross the alpine desert, where volcanic towers, rocky overhangs, and large boulder formations dot the trail.
Overnight: Kikelewa Caves Camp (11,850')
Hours trekking: 3-5
Trek Day 6
Kikelewa Caves to Mawenzi Tarn Camp
Located next to a placid lake at the foot of Mawenzi (Kilimanjaro's second-highest volcanic cone), today's camp offers spectacular views of Mawenzi's many spires.
Overnight: Mawenzi Tarn Camp (14,210')
Hours trekking: 4-6
Trek Day 7
Mawenzi Tarn to Outward Bound Camp
Trek across the stark Saddle to the foot of Kibo (Kilimanjaro's highest cone). Rest up in preparation for tomorrow's daytime summit bid.
Overnight: Outward Bound Camp (15,450')
Hours trekking: 5-7
Trek Day 8
Outward Bound to Summit / Crater Camp
Wake before dawn to start your summit approach. You'll reach Uhuru Peak in the early afternoon, when few groups are around. A short descent brings you to Crater Camp, set in soft sands near the famed Furtwangler Glacier.
Overnight: Crater Camp (18,802')
Hours trekking: 7-10 to Summit / 1-2 to Crater Camp
Trek Day 9
Crater to Mweka Millennium Camp
See the famous Ash Pit during a morning hike to Reusch Crater, or summit for a second time as the sun rises. A steep descent brings you to your final Kilimanjaro camp.
Overnight: Mweka Millennium Camp (12,500')
Hours trekking: 6-8
Trek Day 10 / Departure Day
Complete Trek / Return to North America
Celebrate with a farewell lunch at the gate with your group, guides, and porters. Transfer to a day room in Arusha for a hot shower and rest before your evening flight home.
Day room: Rivertrees Country Inn
Hours trekking: 4-6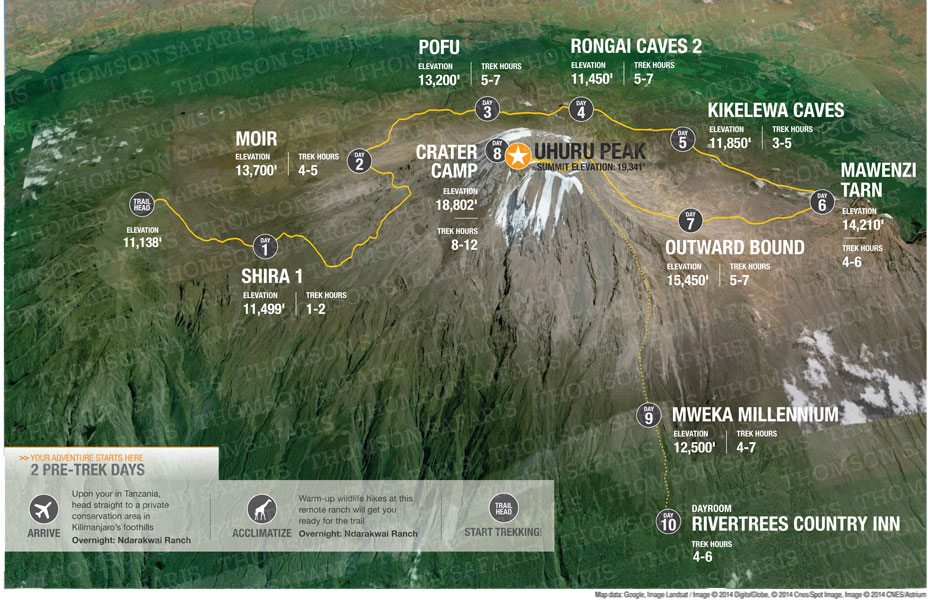 Ndarakwai Ranch
This 11,000-acre private conservation refuge is a perfect place to acclimatize before your trek. Hike, view local wildlife, and sleep under the stars in thatched-roof huts. Private en suite bathrooms and a dining tent offer a comfortable wilderness experience.
Kilimanjaro Luxury Camp
All Grand Traverse treks include customized solar-lit, elevated tents, outfitted with a sturdy mountaineering bed and foam mattress. Private toilet tents, solar-lit dining tents with tables and chairs, and hot basins of water are all provided daily.
Rivertrees Country Inn
This former coffee plantation blends simple elegance and modern convenience. Farmhouse-style rooms overlook the Usa River. Enjoy hearty meals in a beautiful open-air thatched-roof dining area.
10 days
International airfare not included
Single accommodations: $1,225
Personal Porter: $550
Can't find a date that works for you? Call us to set up a private trek!
---
Please note: We can't guarantee departures with only one guest. A small group supplement of $500 per person will be applied to departures with two or three participants.
All prices are subject to change without notice. Every effort has been made to produce this information accurately. We reserve the right to correct errors.
ACCLIMATIZATION DAY

NDARAKWAI RANCH

Welcome! Arrive at Ndarakwai Ranch, a favorite destination among our guests. Get acclimatized and prepare your body for Kili with guided wildlife walks.

ACCLIMATIZATION DAY

NDARAKWAI RANCH

Spend a day viewing wildlife at Ndarakwai. More than 350 bird species and 65 mammal species can be seen on the ranch, thanks to decades of conservation work.

ACCLIMATIZATION DAY

NDARAKWAI RANCH

Take your time exploring the grounds of Ndarakwai Ranch. Be on the lookout for a pair of orphaned elephants who are watched over by lodge staff.

ACCLIMATIZATION DAY

NDARAKWAI RANCH

Take in the serenity of Ndarakwai and rest up for your first trekking day. In the morning, you'll begin your life-changing journey.

TREK DAY 1

LONDOROSI GATE

So it begins! Meet your guides and porters bright and early and take your first steps to Uhuru Peak.

TREK DAY 1

FOOTHILLS

Start off light and easy, slowly trekking through Kilimanjaro's foothills for 1-2 hours. Set your pace for the trek and prepare your body for the days ahead.

TREK DAY 1

SHIRA CAMP 1

Arrive at your first camp and take in the view of the monstrous mountain in front of you. Before you know it, you'll be celebrating at the summit.

TREK DAY 2

SHIRA PLATEAU

Trek across the Shira plateau, one of the highest plateaus on earth averaging 12,500 feet, toward Kibo's glaciered peak.

TREK DAY 2

OFF THE BEATEN PATH

Follow the path as it leads you away from the tourist trails toward the northeast edge of the plateau.

TREK DAY 2

ALPINE DESERT

Continue up a quiet path, where vegetation is sparse and other trekkers aren't typically spotted.

TREK DAY 2

MOIR CAMP

Rest up! Spend the night at Moir Camp, an isolated, serene spot overlooking the Shira Plateau.

TREK DAY 3

ALPINE DESERT

Winding through a forest of towering Dendrosenecio kilimanjari, proceed steadily upward with your group, and remember: "pole, pole."

TREK DAY 3

ALPINE DESERT

Continue your hike over rocky terrain and go slowly. You'll notice that the air thins and cools dramatically from this elevation.

TREK DAY 3

FIELDS OF SCREE

Pass by the massive volcanic formations scattered along the scree-covered path. Tonight, you may be able to spot Kenya's vast badlands.

TREK DAY 4

THROUGH THE VALLEY

Proceed onward through valleys and over ridges that carry you through the alpine desert and moorland.

TREK DAY 4

MOORLAND TO HEATH

Keep going! The path from the moorland to the heath remains rocky, but the vegetation grows more abundantly.

TREK DAY 4

RONGAI CAVES CAMP 2

Enjoy a vast mountain wilderness to yourselves at this tranquil, lesser-traveled camp. Here, the landscape seems to stretch out forever.

TREK DAY 5

CHANGING PLAINS

In the morning, continue your trek from the savannah of heather and grasses into the moorlands, noting the change in vegetation as the day goes on.

TREK DAY 5

FLORA OF THE MOORLAND

Unusual flora such as everlasting flowers and giant groundsels reign supreme in this landscape.

TREK DAY 5

KIKELEWA CAVES CAMP

Move up the mountain steadily and gradually, and eventually arrive at your camp in the moorlands, a quiet space above the clouds.

TREK DAY 6

BEAUTY AT EVERY TURN

What's that? Look behind you for a view of Kibo and the moorland; look in front of you toward your next landmark, Mawenzi Peak.

TREK DAY 6

ALPINE DESERT

Today's elevation gain of over 2,000 feet brings you back into the alpine desert. Bundle up, and stay strong!

TREK DAY 6

PHOTO BREAK

As you near camp, you are very close to the jagged peak of Mawenzi - the perfect spot to take a photo break!

TREK DAY 6

MAWENZI TARN CAMP

Your camp is on the placid shores of a high-elevation lake, nestled in an alcove beside the steep walls of Kilimanjaro's second tallest volcanic cone, Mawenzi peak.

TREK DAY 7

ALPINE DESERT

Continue up and through the alpine desert, alternating between steep and gradual inclines. There's something beautiful waiting for you on the other side.

TREK DAY 7

THE SADDLE

Welcome to The Saddle, the long expanse between Mawenzi and Kibo peaks. This flat stretch of land offers a nice break in your trek.

TREK DAY 7

THE SADDLE

Take in some of the best views of Uhuru Peak while you're hiking across The Saddle. It looks like you can almost touch the summit.

TREK DAY 8

SUMMIT DAY!

Finally, the moment you've been preparing for: Summit Day. After an early breakfast, make your ascent toward Uhuru Peak.

TREK DAY 8

MOUNTAIN-SIDE SNACKS

Your body needs energy to make it to the top, so food breaks are always welcome. Plus, there's nothing quite like a picnic at 15,000+ feet!

TREK DAY 8

GLACIERS

Snow in Africa? Consider yourself one of the lucky few to see the famed glaciers of Kilimanjaro before they disappear.

TREK DAY 8

UHURU PEAK

Success, you did it! Hugs, pats on the back, and, of course, selfies, are in order! Take it all in - you'll always remember this feeling.

TREK DAY 8

DESCEND INTO CRATER CAMP

On select departures,* this exclusive camp will be your home for the night. Explore the glaciers and ash pit, and have two summit bid options from this base.

*Departures with Crater Camp overnight. Weather and strength of the group permitting.

TREK DAY 8

CRATER CAMP

Now that's a room with a view! Savour the unique privilege of being inside Kilimanjaro's ancient crater.

*Departures with Crater Camp overnight

TREK DAY 8

GLACIER EXPLORATION

Using Crater Camp as your base, see the glaciers for yourself – up-close and personal. Scientists estimate that they could disappear by 2030.

TREK DAY 9

DESCEND

After exploring the glaciers of Kilimanjaro, begin your descent over fields of scree. Only 8,000 feet to go to your next camp!

TREK DAY 9

MWEKA DESCENT ROUTE

Follow the clouds below you and continue down the mountain. You'll venture away from the Arctic and into the Heather Zone.

TREK DAY 9

MWEKA MILLENNIUM CAMP

Retire to the Mweka Millennium Camp, a resting spot with a gorgeous view of all that you've accomplished.

TREK DAY 10 / DEPARTURE DAY

RAINFOREST

Trek through the lush rainforest as you make your way to the gate, and prepare to say your goodbyes to fellow trekkers and staff.

TREK DAY 10 / DEPARTURE DAY

MWEKA GATE

Celebrate the completion of your mountain adventure with a farewell lunch at the park gate. This is the time to thank the crew for making your trek a success!

TREK DAY 10 / DEPARTURE DAY

RIVERTREES COUNTRY INN

Time to relax! Land Rovers will transfer you from Mweka Gate to your dayroom at Rivertrees Country Inn.

TREK DAY 10 / DEPARTURE DAY

RIVERTREES COUNTRY INN

Reward yourself for your hard work. Use your dayroom for a shower and some rest before your flight home this evening.
See more of what Tanzania has to offer with a post-trek safari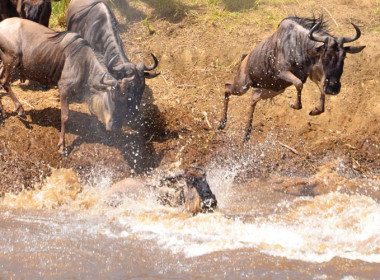 5-DAY
Crater & Plains Safari
See the Great Migration and hundreds more species in breathtaking locations like the Serengeti and the lush Ngorongoro Crater. It's the perfect complement to your Kilimanjaro climb!
LEARN MORE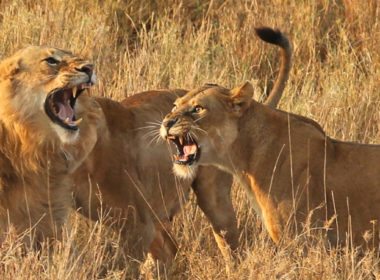 7-DAY
Highlights Safari
Our premiere safari extension features visits to remote Maasai communities, world-class wildlife viewing in the Serengeti and Ngorongoro Crater, and a stay in an exclusive private nature refuge.
LEARN MORE